To add your company logo as hotspots you first need to upload your company logo to your account.
For this, go to Account and then Company in your settings.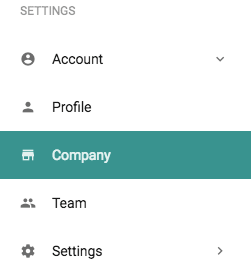 Next, go to Step 3 "Publish & Preview" of your 360° VR tour and change the hotspots to logo hotspots under "Tour Design".
Now, your company logo will be used as a hotspot in your 360° VR tour.